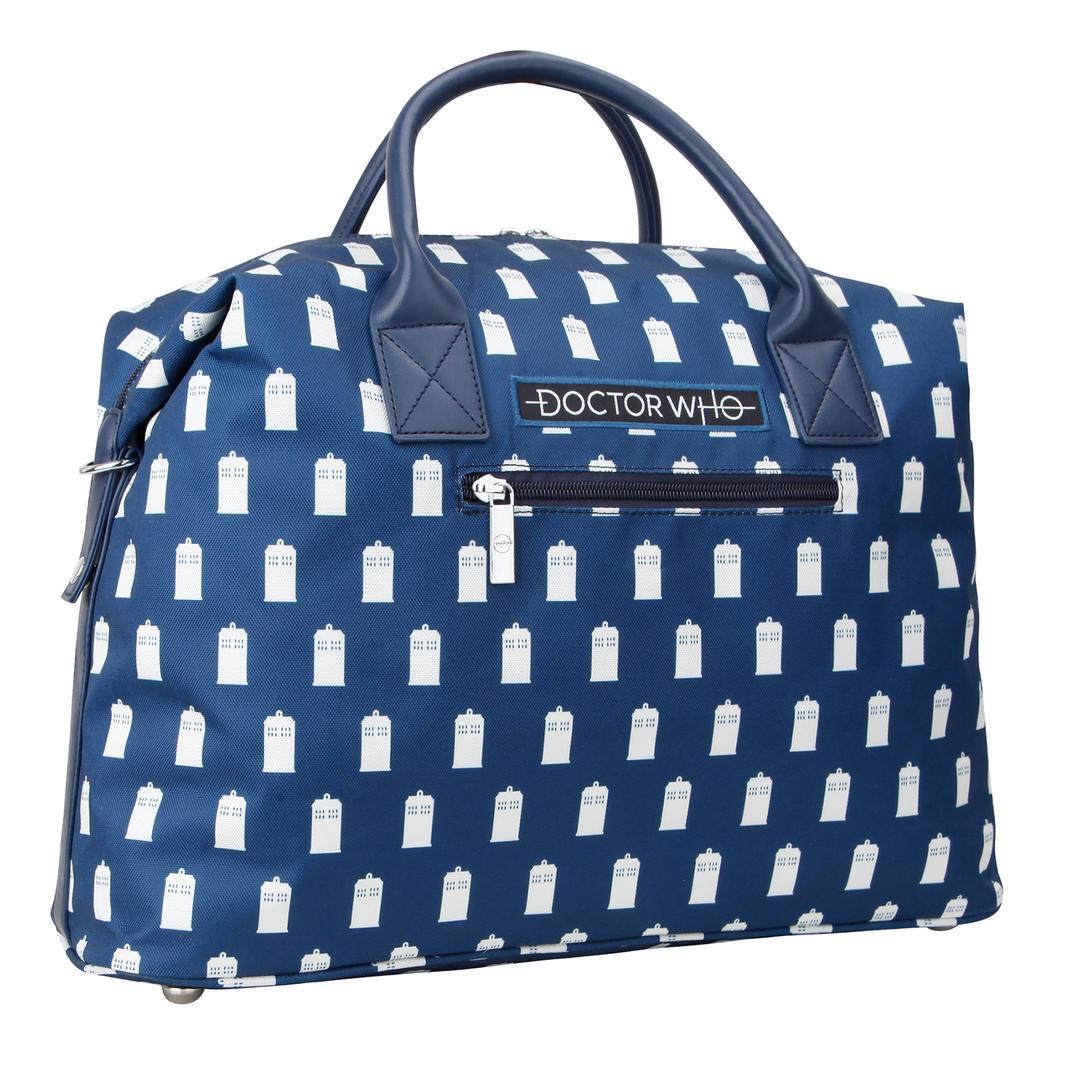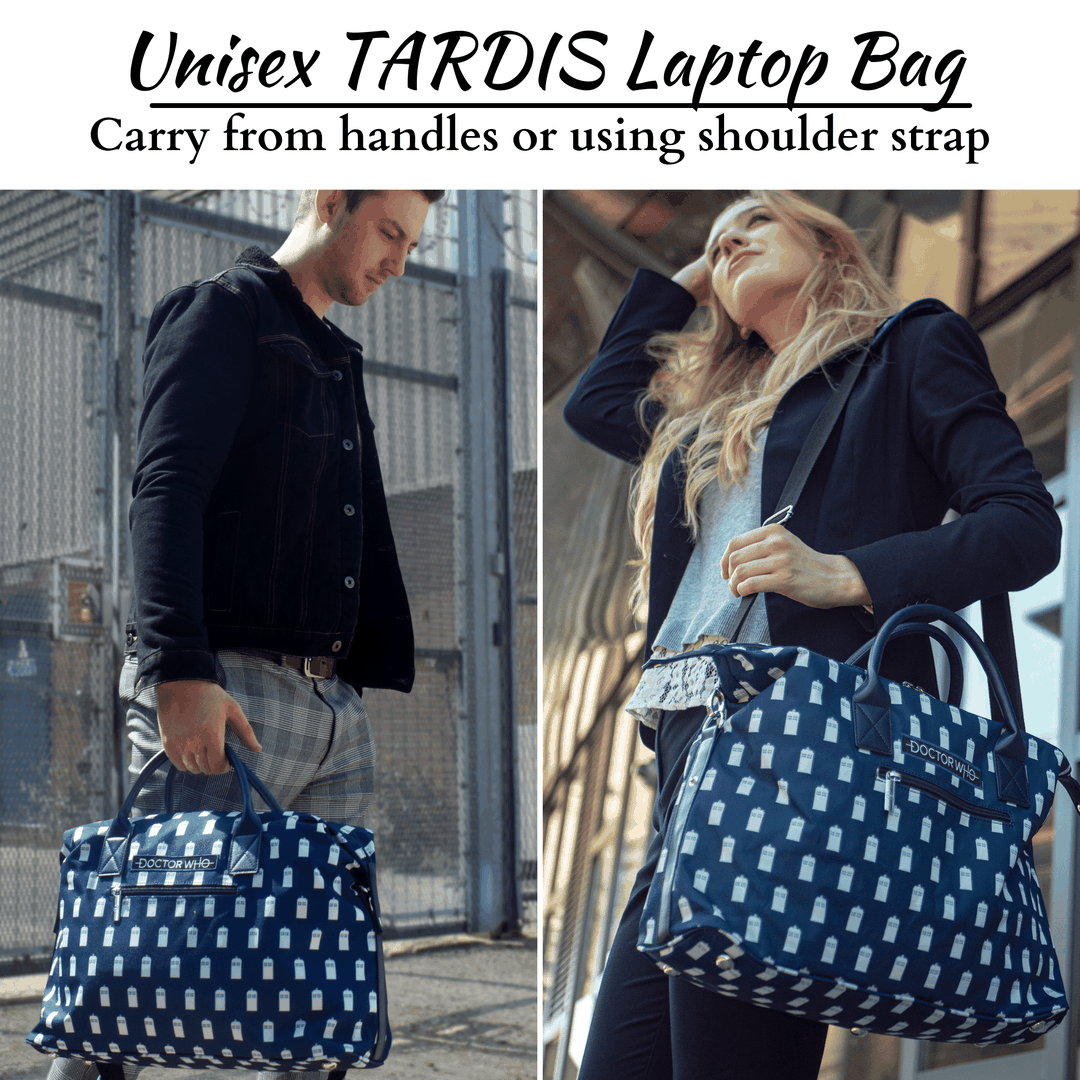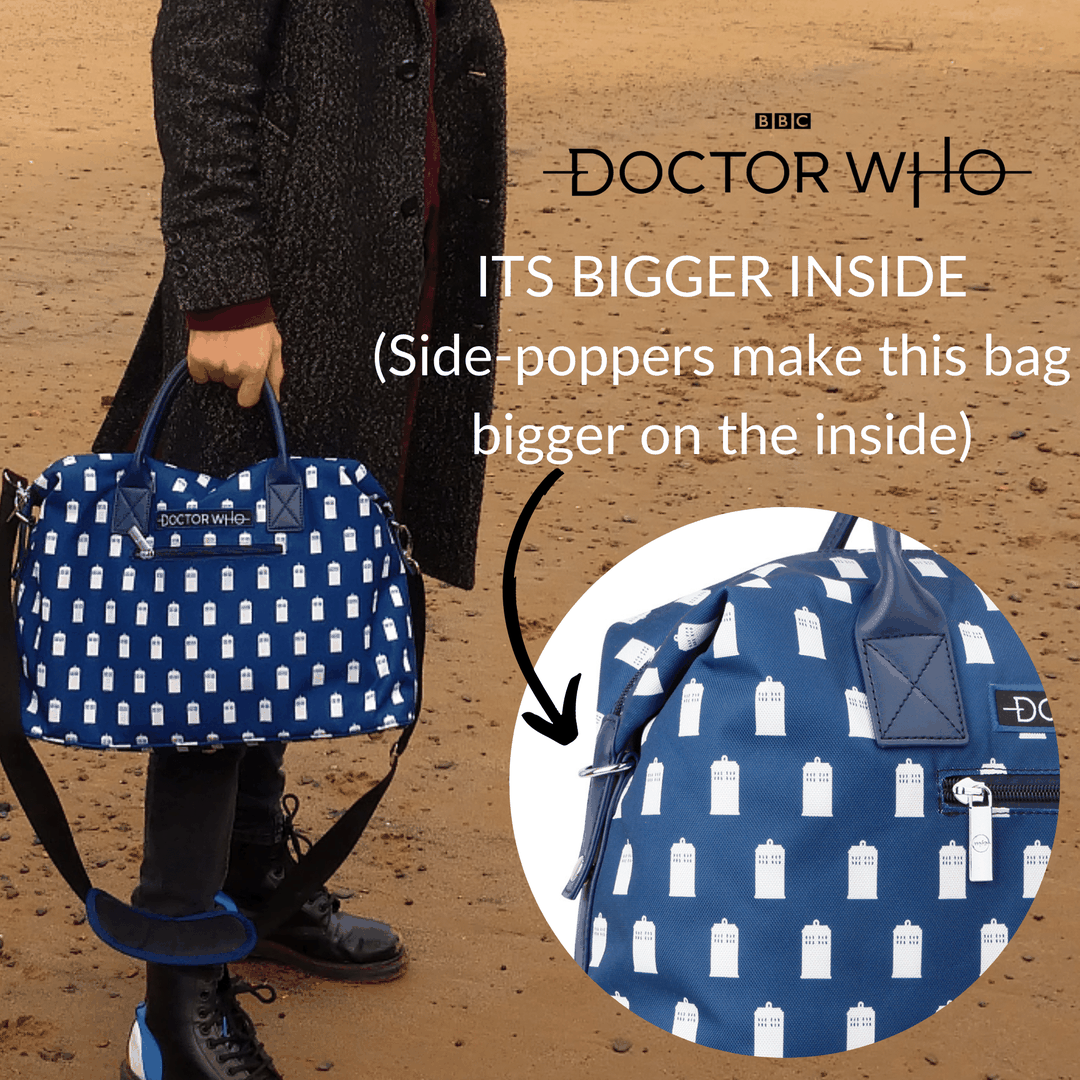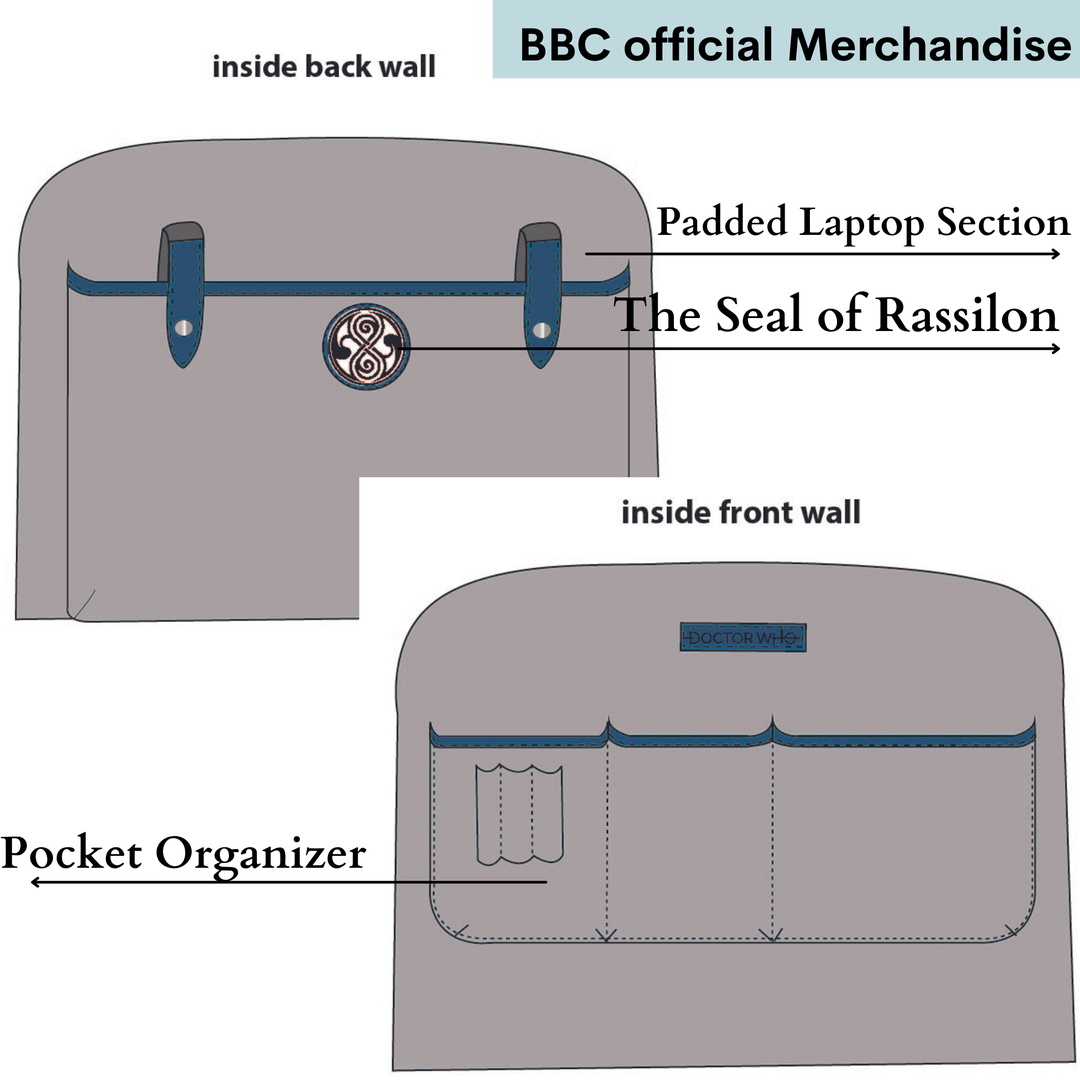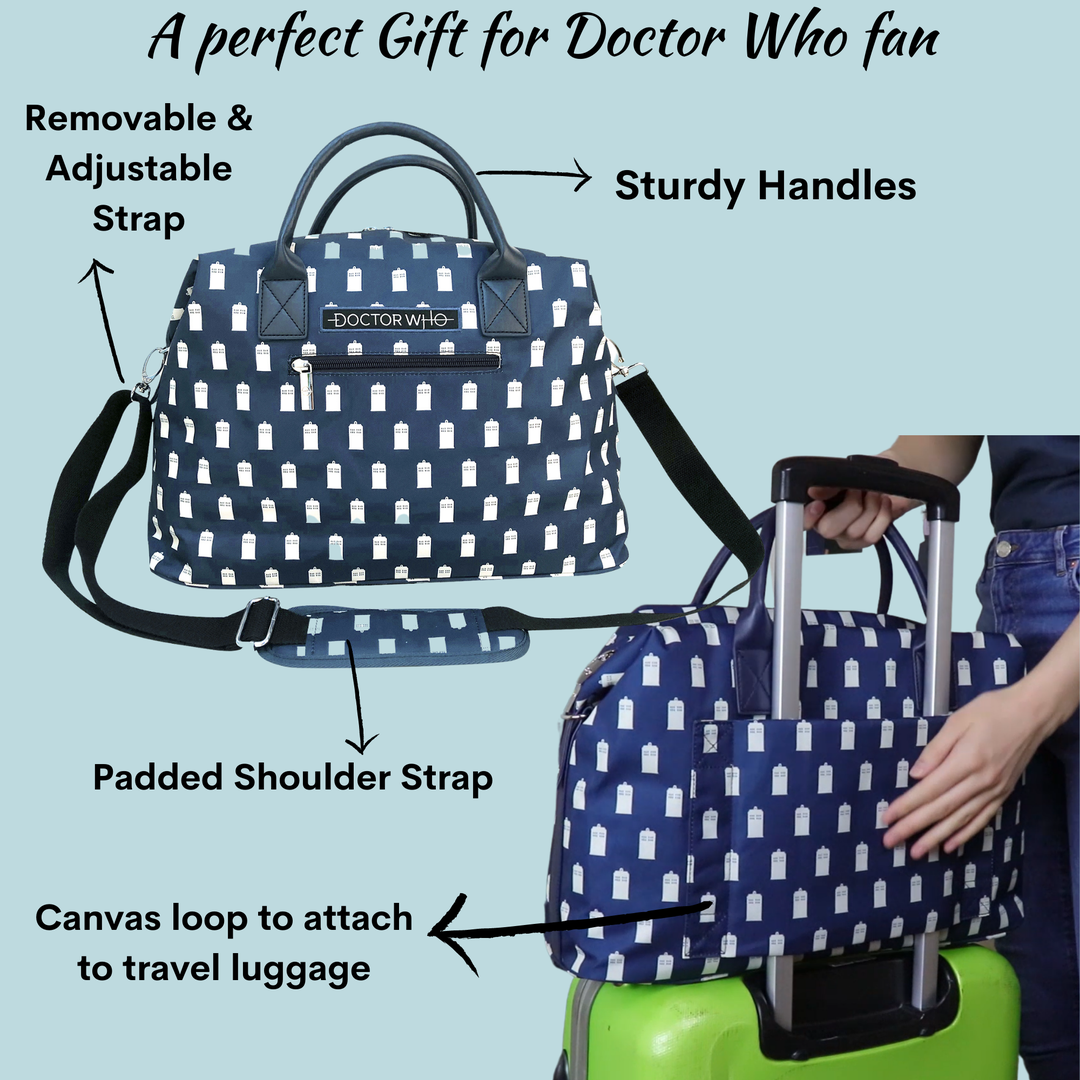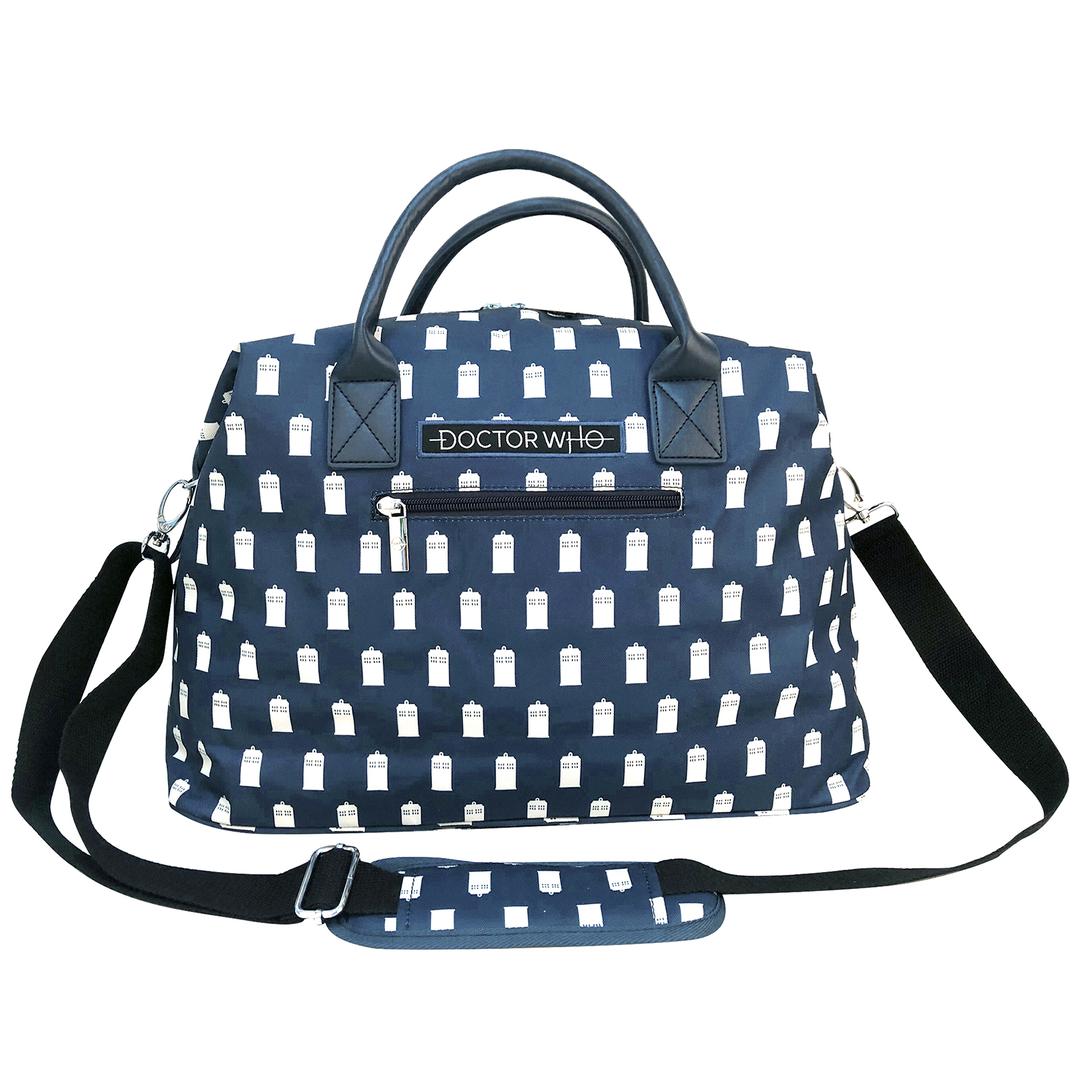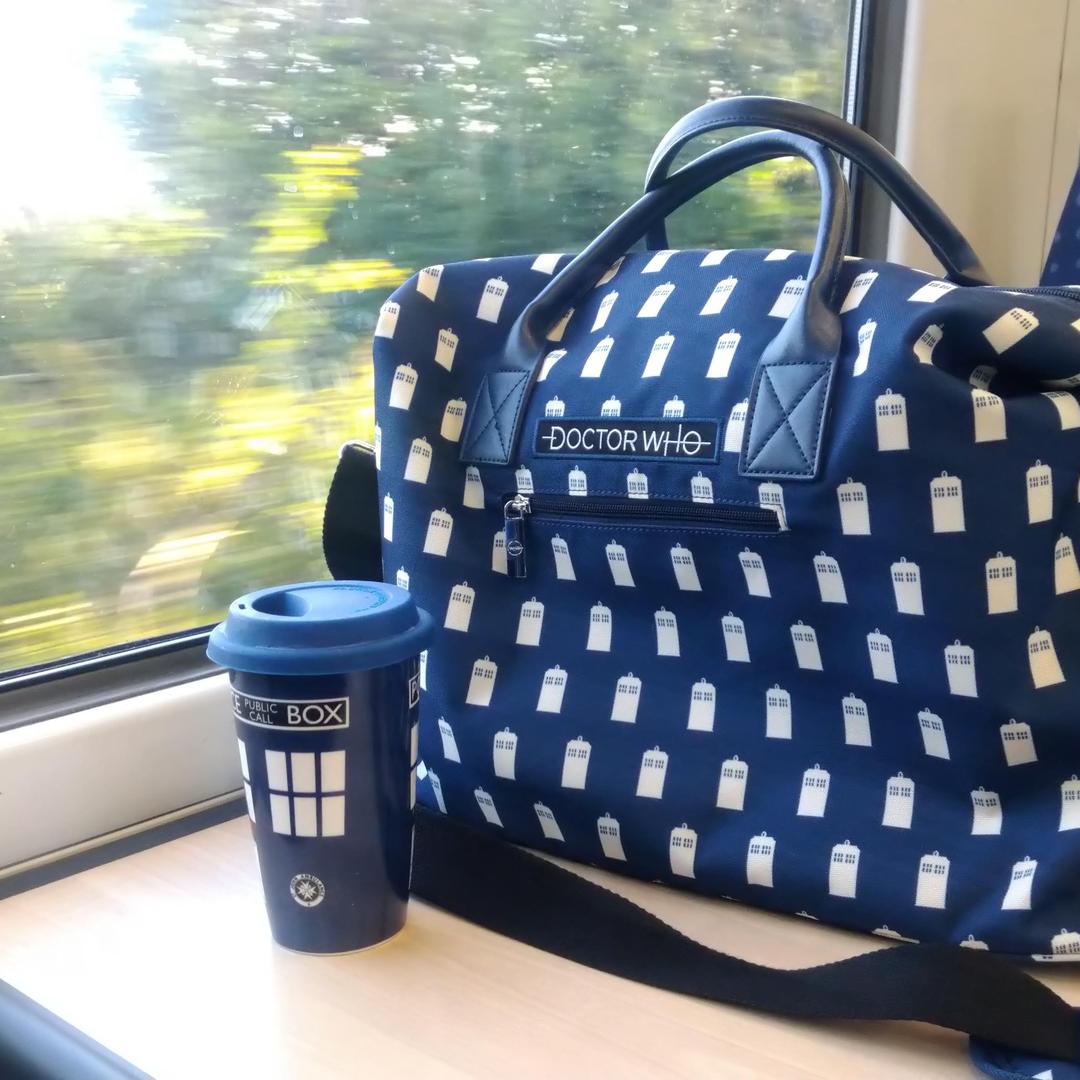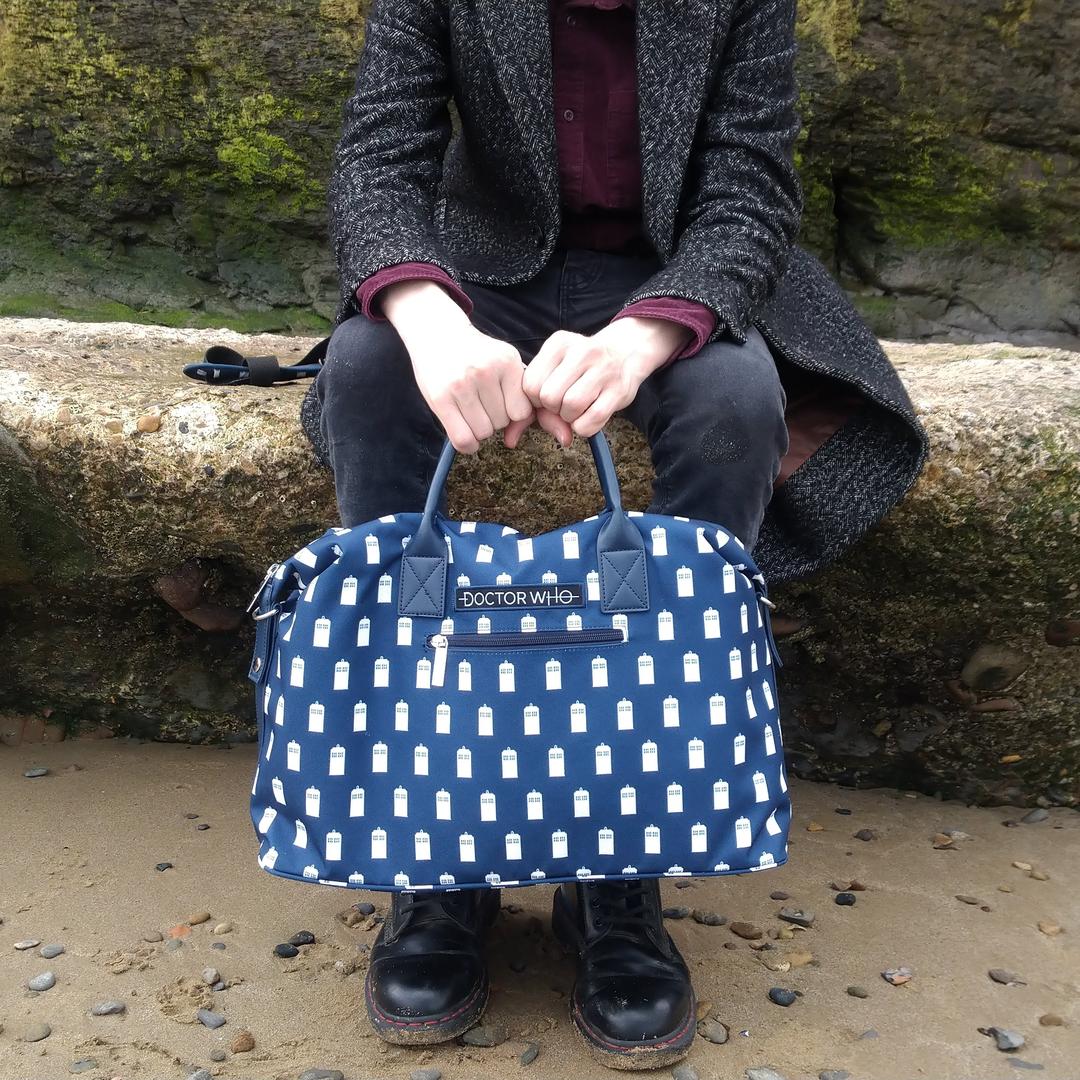 TARDIS Laptop Bag - Official Doctor Who Messenger & Travel Bag
TARDIS Laptop Bag is a perfect companion, wherever you go
Separate padded section on inside to keep your laptop or other devices safe

Front pocket with zip to store things for easy access

Suitable for laptops upto 15.6"  (Bag size: Height : 40 Cms Including sturdy handles, Width: 45 Cms, Depth: 15 Cms)

At back, bag has a loop which can be used to attach bag to travel luggage trolley handle.

Removable & adjustable shoulder strap
Buy from Official Doctor Who Manufacturer
Free UK Shipping + Worldwide Delivery

90 Days - 100% Money Back Guarantee
TARDIS Laptop Bag is a perfect companion, wherever you go
Separate padded section on inside to keep your laptop or other devices safe

Front pocket with zip to store things for easy access

Suitable for laptops upto 15.6"  (Bag size: Height : 40 Cms Including sturdy handles, Width: 45 Cms, Depth: 15 Cms)

At back, bag has a loop which can be used to attach bag to travel luggage trolley handle.

Removable & adjustable shoulder strap
What other Doctor Who fans are saying about this versatile TARDIS bag?
"You will not believe just how much stuff you can get in here. I wish I'd had this bag when I was still at Uni, because I could fit my laptop, my charger, and all the books and stuff in the world that I need in here!"
Every small feature of this bag has been designed to perfection. 
Doctor Who embroidered logo on outside.

Metallic Zip puller has Doctor Who logo embossed.

Seal of Rassilon embroidered on inside of bag.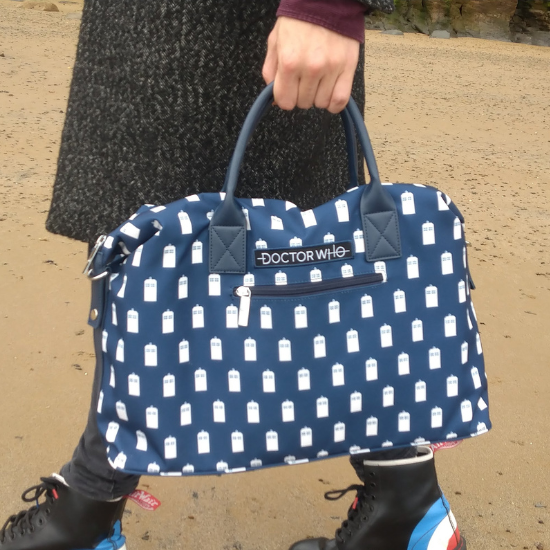 Stylish Doctor Who Bag
This eye-catching bag features modern design, paired with elements fans will love, such as TARDIS blue colour of bag fabric, the Seal of Rassilon, the Doctor Who logo, and signature Doctor Who TARDIS print.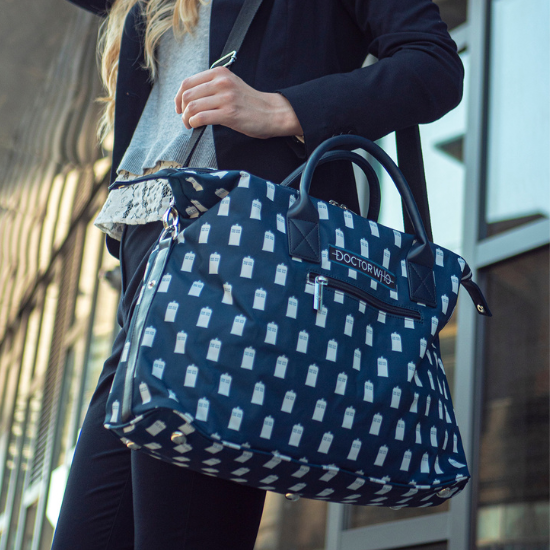 It's Bigger On The Inside!
Bought too much from the Maldovar Market? Flick the side poppers to activate our Time Lord technology to instantly make your bag bigger on the inside. It's dimensionally transcendental!
"Love this! Beautiful TARDIS print pattern all over"
"So… All of time and space; everything that ever happened or ever will - Where do you want to start?" 
There's a special padded compartment for 15.6" laptops, plus extra pockets in which to store your sonic screwdriver, TARDIS key, and, of course, jelly babies. 
Plus, you'll find the Seal of Rassilon, an important Gallifreyan symbol, embroidered inside. Carry it from handles or use a shoulder strap to carry as a messenger bag.
Buy Direct from Official Manufacturer
You get 90 days money back guarantee

All our order shipped with tracking information

FREE UK Shipping

International orders have extra insurance so that if any order is lost on the way, you won't have to pay for it.

You won't find this offer anywhere else. This is an official product and is manufactured by us directly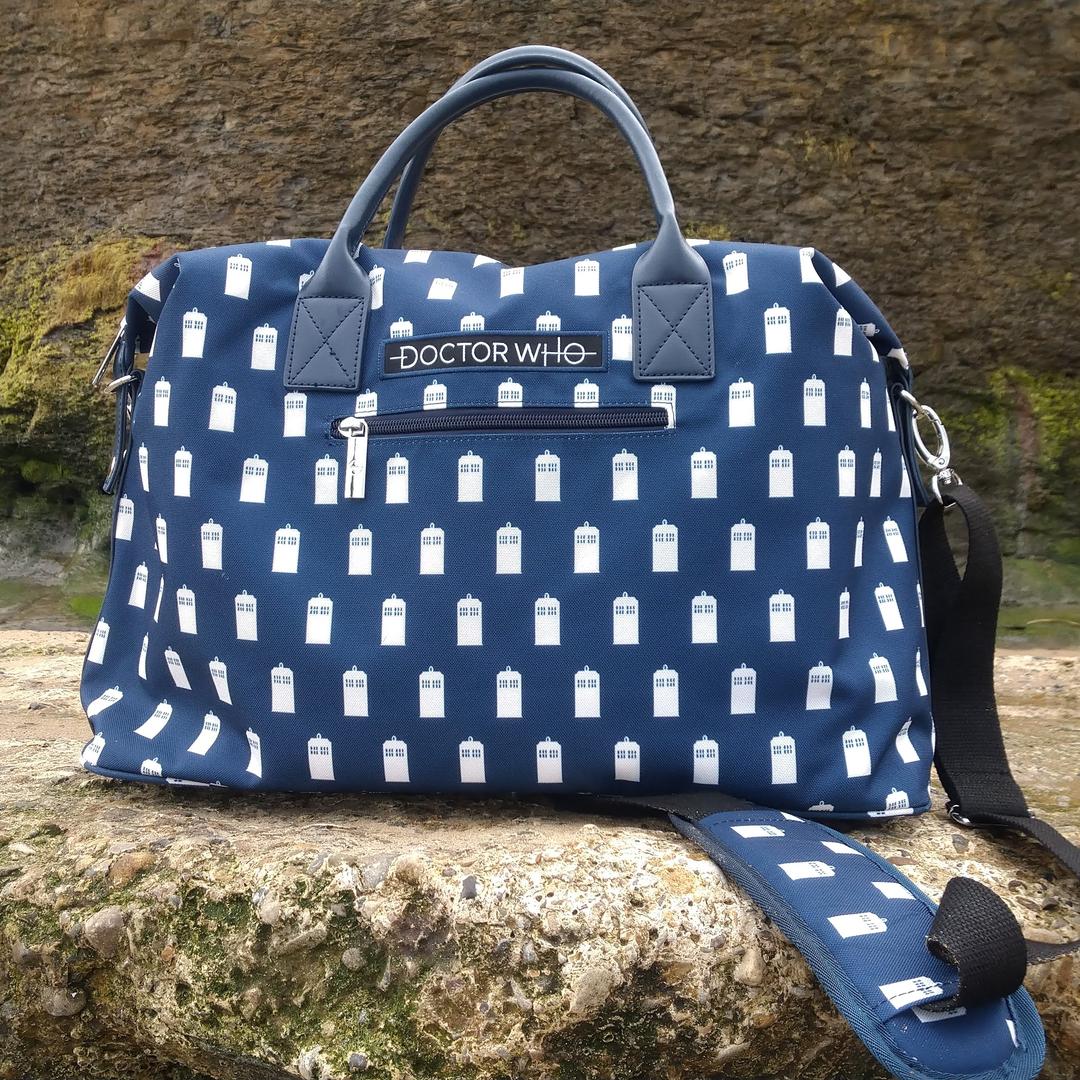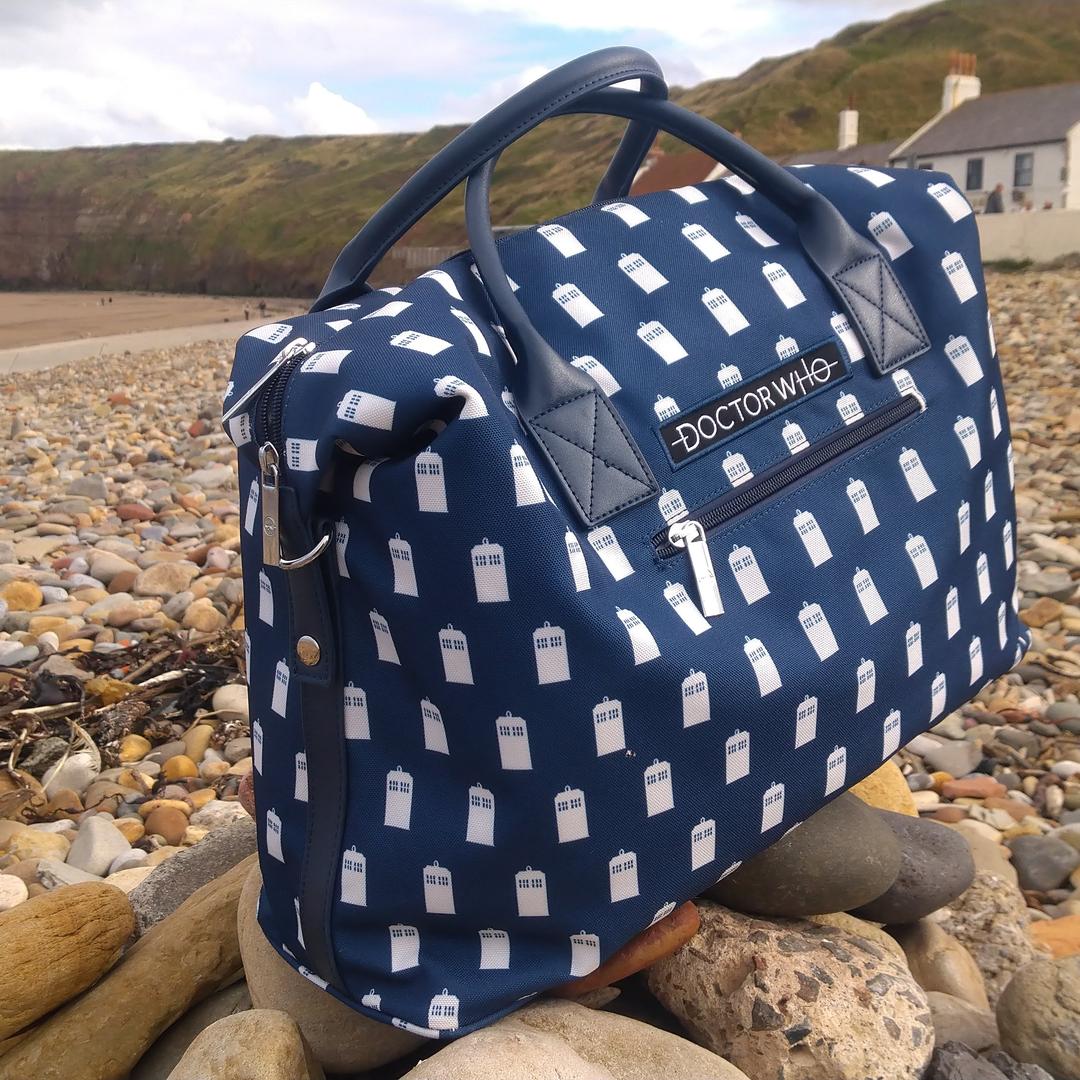 TARDIS Laptop Bag – Official Doctor Who Unisex Messenger Bag

Not just another Doctor Who bag: Every minor detail has been finished to perfection. Pullers for zip comes with a WHO logo too
Durable: Comes with hard-wearing handles and detachable shoulder strap
In addition to padded laptop section inside, there is also organiser pockets small and large to keep safe other things you want to carry with you
Multipurpose bag: Elegant TARDIS print and spacious design allows you to use this bag as a laptop bag, messenger bag, work bag or a travel bag
90 Days - 100% Money Back Guarantee
Not just another Doctor Who bag: Every minor detail has been finished to perfection. Pullers for zip comes with a WHO logo too
Durable: Comes with hard-wearing handles and detachable shoulder strap
In addition to padded laptop section inside, there is also organiser pockets small and large to keep safe other things you want to carry with you
Multipurpose bag: Elegant TARDIS print and spacious design allows you to use this bag as a laptop bag, messenger bag, work bag or a travel bag