Ultimate Doctor Who Merchandise for True Whovian : Honest Review By Fans
Remember when the Weeping Angels crawled out of the snow in The Time of the Doctor (2013)? That chilly scenario made us want to wrap up warm – inspiring us to create this exclusive scarf, emblazoned with two of the Doctor's greatest foes: the Weeping Angels and the Great Intelligence's Snowmen!
Don't worry, we've also included the TARDIS, to keep those monsters in check.
Unisex Scarf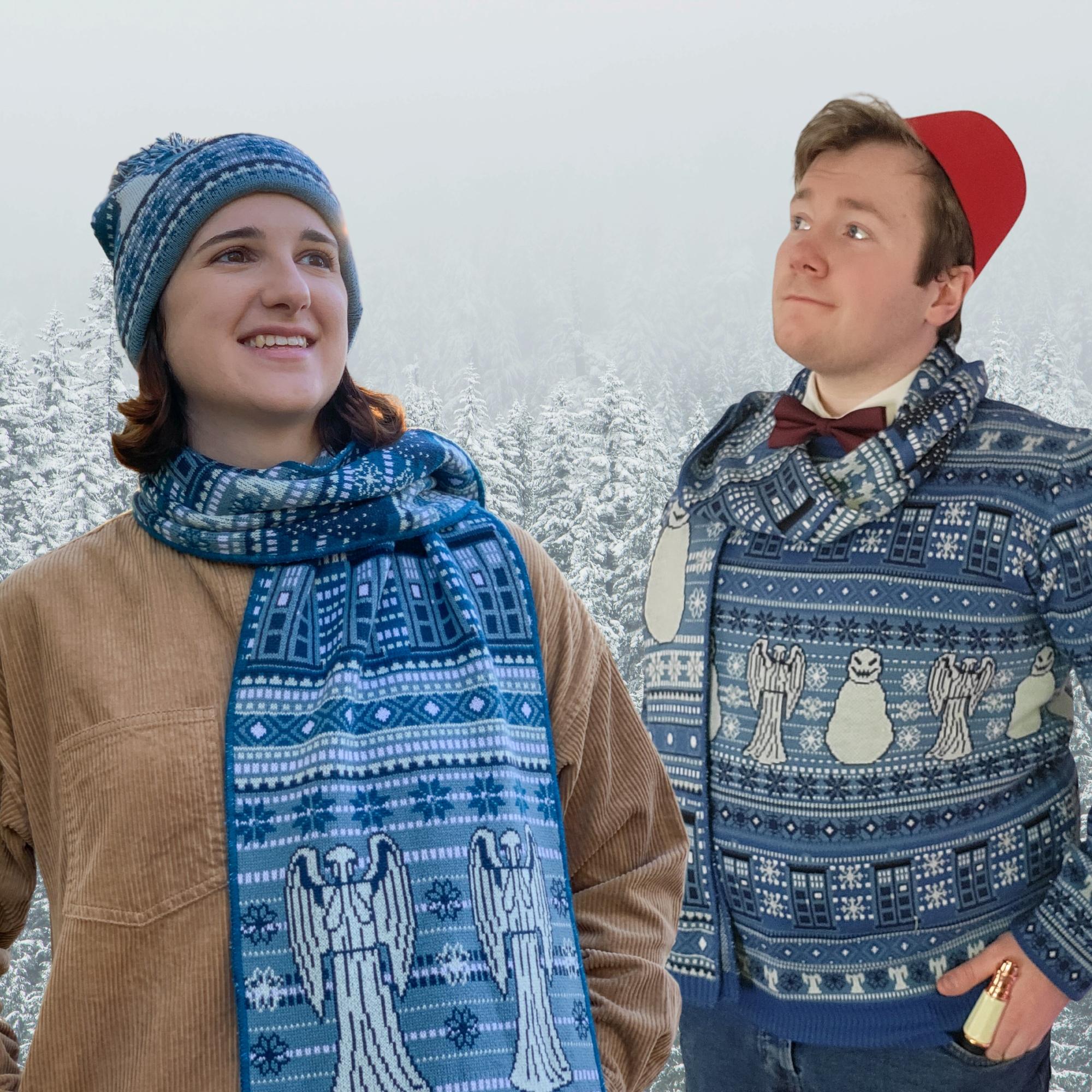 BBC Doctor Who "
Christmas Scarf
"
Celebrate the essence of quality and authenticity with our Official BBC Doctor Who Scarf.
Colour Choices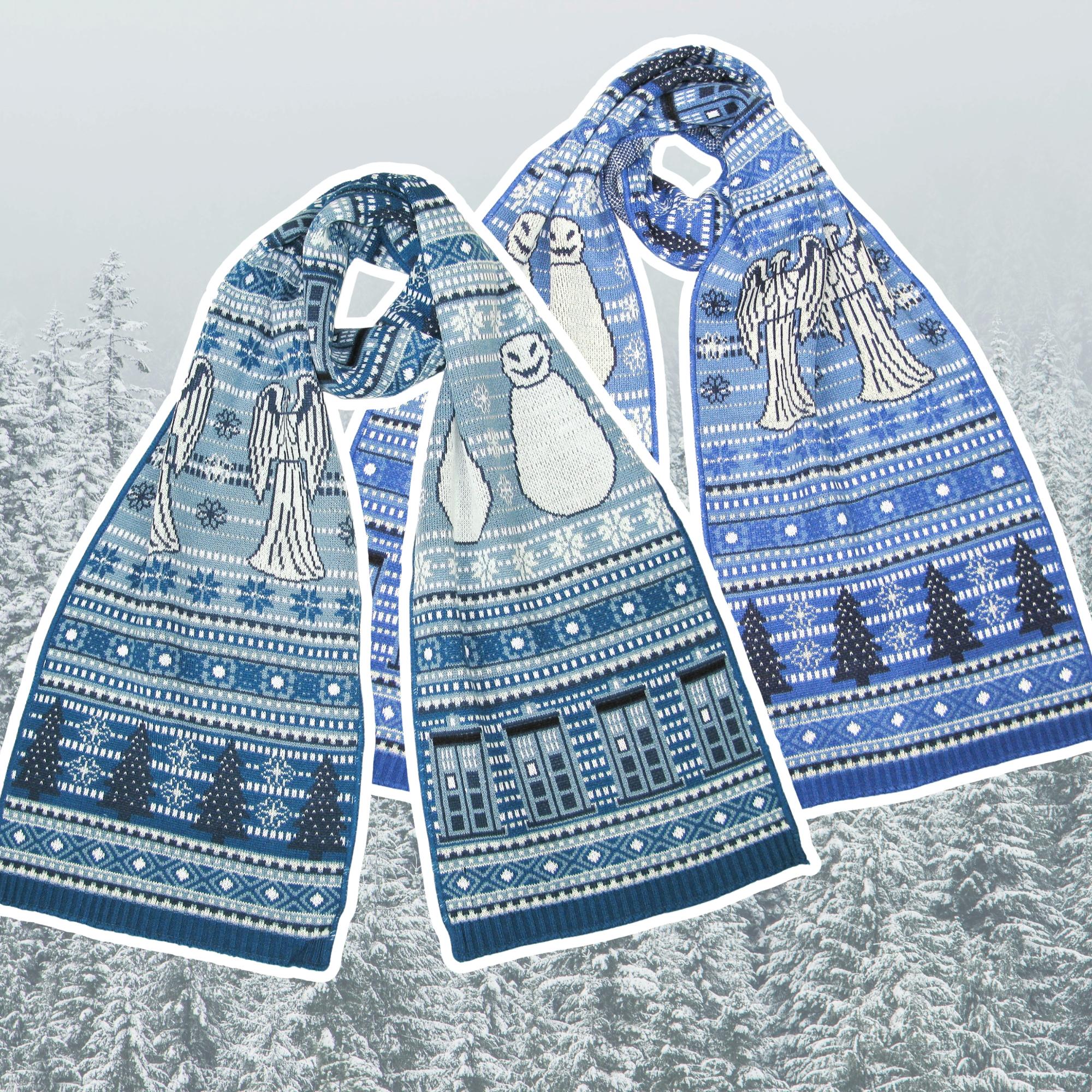 "Blue And Teal" Excellent Choices
Elevate your style with this extraordinary fusion of colors. Step into a world of time & space.
Timeless Gift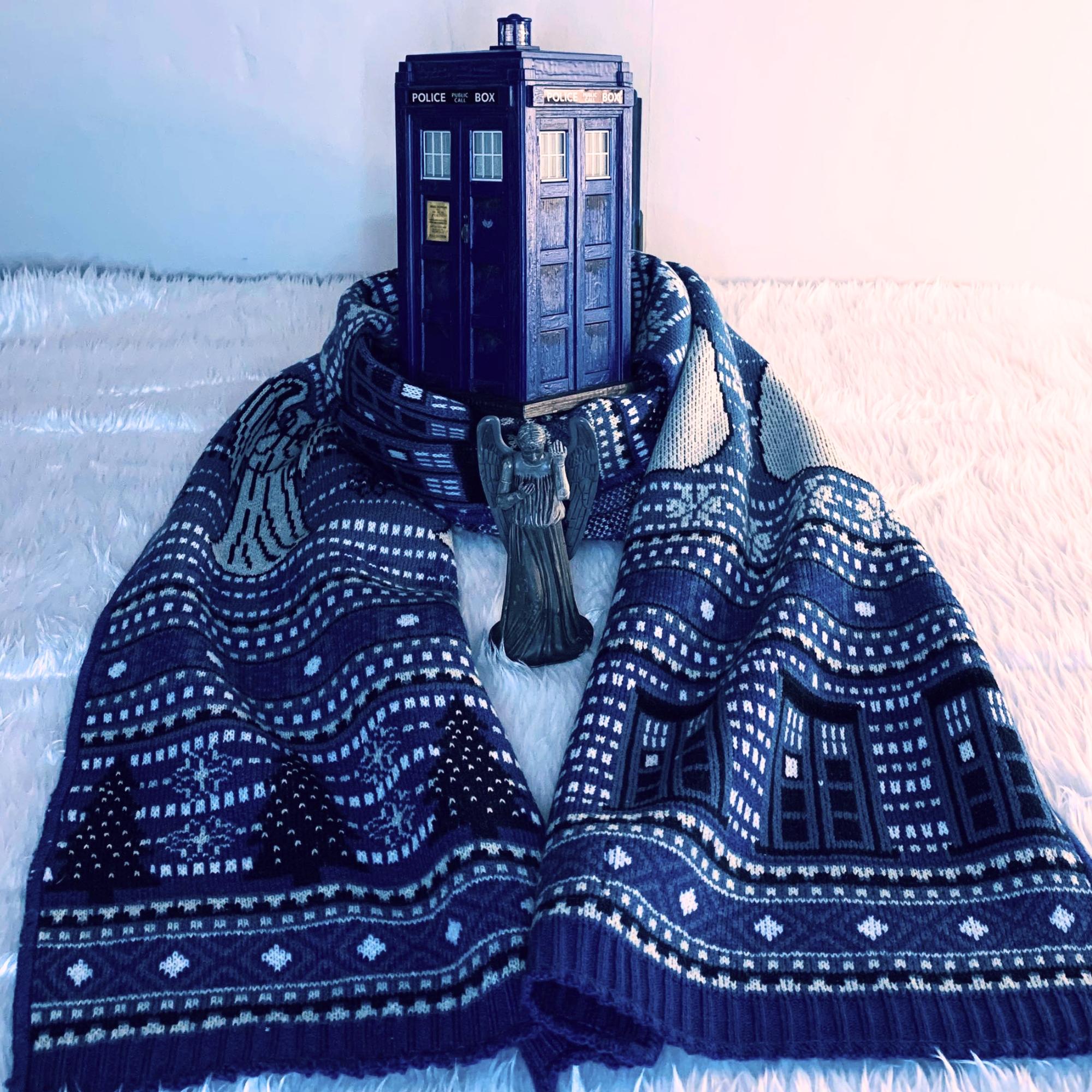 A Great Christmas Present
Perfect gift for your loved ones, it's a thoughtful gesture that will be cherished for years to come.
Buy Direct from Official Manufacturer
You get 90 days money back guarantee

All our order shipped with tracking information

FREE UK Shipping

International orders have extra insurance so that if any order is lost on the way, you won't have to pay for it.

You won't find this offer anywhere else. This is an official product and is manufactured by us directly